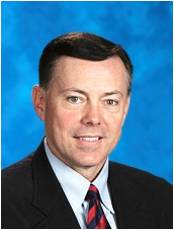 Rev. Dave Hansen (B.S., M.Ed., M.S., DMin, PhD) has served the Lord in full-time ministry since 1987. He has been the senior pastor at Immanuel Baptist Church since 1995, and serves as the administrator of Immanuel Christian School. Pastor Hansen is a member of the executive board for the Michigan Association of Christian Schools. Dr. Hansen serves part-time as a chaplain (LT COL) with the US Service Command. He is a CCFR volunteer first responder clergy with the US Coast Guard Sector Detroit and serves part-time as the Commander for 8 Division 26 auxiliary Coast Guard units in the 9th Coast Guard District and Sector Sault Ste. Marie. He also serves as an on-call chaplain for Munson Health Care and has served as a chaplain for the Michigan State Police. Dr. Hansen has taught part-time as an adjunct professor for the school of education in a Michigan university. He is a certified school teacher and licensed referee for Michigan High School Athletic Association in volleyball, basketball, and base/softball. He is married to Ann (1987) and they have three children: Lauren (1992), David III (1994), and Lindsey (1998).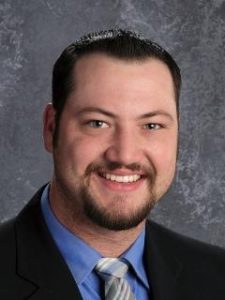 Rev. Austin McKelroy is the junior and senior high minister of youth at Immanuel Baptist Church and the high school basketball coach at ICS. He is a graduate of West Coast Baptist College and is married to Lauren Hansen McKelroy. Austin grew up in Oregon where his father was a pastor, and he comes to IBC from his family's current pastorate in Waco, Texas.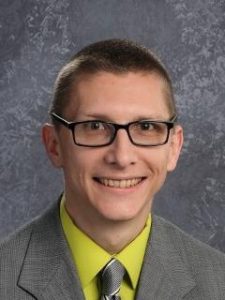 Rev. Brandon Rodgers is the Children's minister of youth at Immanuel Baptist Church and has served at IBC since 2006. He oversees the Master's Clubs ministry and has served as a chaplain for Hospice. He serves as an officer (and EMT/firefighter) for Gerrish Fire Department, and has been a part-time teacher at Immanuel Christian School. Pastor Rodgers is married to Suzy Rodgers and they have four children: Jasperly (2007), Roy (2008), Velma Jayne (2010), and Otto (2012).